WELCOME TO BJ'S HAIR AND BEAUTY
Relaxing Pleasure
Welcome to BJ's where we are dedicated to providing you with the highest level of service. We recognize the importance of working with you and listening to you in order to achieve the results you desire feel good about yourself at BJ's Beauty + Massage. With our treatments performed to a standard of the highest quality you will have a qualified professional experienced and friendly therapist looking after you.
We pride ourselves on strong work ethics and strict hygiene control exceeding all council health regulations.
We use top of the range salon products to ensure the best result for your individual needs.
Telephone: 0434 642  763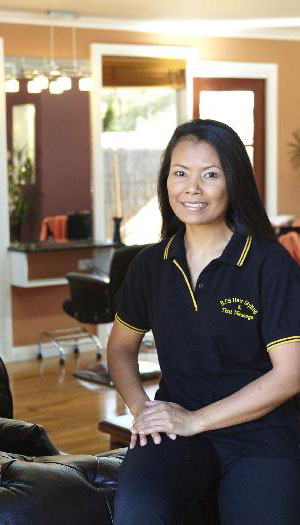 Our Services
"Just wanted to thank you for the beautiful work you did on my hair. You just made my day! Thank you"
Sarah – Melton West